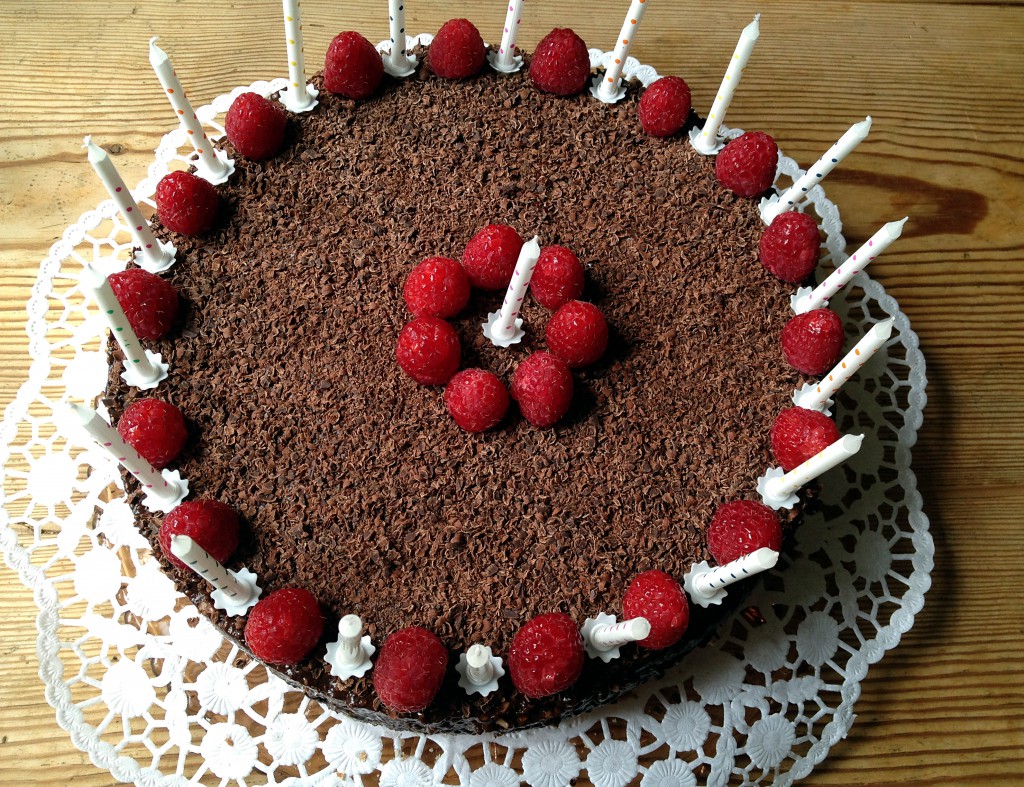 Chia- Schokotorte: Diese leichte Schokopudding Torte mit einem Schuss Tonka ist für all diejenigen die eine Nussallergie haben. Die Tonkabohne duftet, als habe man Vanilleschoten, Rum, Waldmeister, Heublumen und Bittermandeln miteinander vermischt. Lass dich von dieser leichten Torte in den "Puddinghimmel" verführen.
A chiaseed cake made of fresh bananas, Avocado, raw chocolate , coconut milk and a dash of Tonka ! This cake is for those who are allergic to nuts. Chia seeds are an excellent source of omega 3 fatty acids and full of vitamins and minerals. This cake will make you feel like you are in pudding heaven 😉 due to it's low fat content you can indulge without feeling even guilty ! The Tonka bean with its delicious flavor of Vanilla, almond and rum makes this cake even more magical.
Nut free, guilt free;)
Raw, vegan, roh,vegan , gluten free, dairy free, cruelty free, soy free.