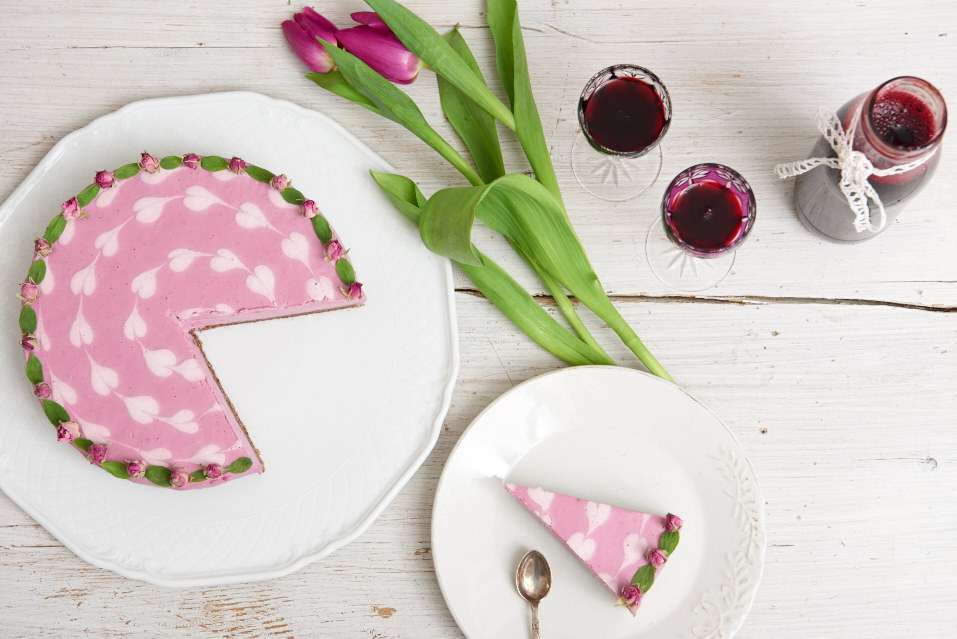 Diese Waldbeerenkäsetorte ist so herrlich frisch und leicht – für all diejenigen die den Geschmack von frischen Beerenjoghurt lieben. Fermentierter Kokoscashewjoghurt gepaart mit Powerantioxidantien aus frischen Bio Waldbeeren ….eine probiotische Energiebombe in Form eines Törtchens – Guten Appetit!
I'm a fan of red velvet cake because of the beautiful red color alone! Therefore I decided to make raw red velvet cake topped with berry cheesecake. I wanted to use beets in the cake portion to color it a beautiful shocking pinkish red, so I mixed them with coconut flour, flaxseed and I luscious vanilla. This light base is just beautiful and combined with the fermented berry cheesecake layer it makes you feel like you're in Berry Yoghurt paradise!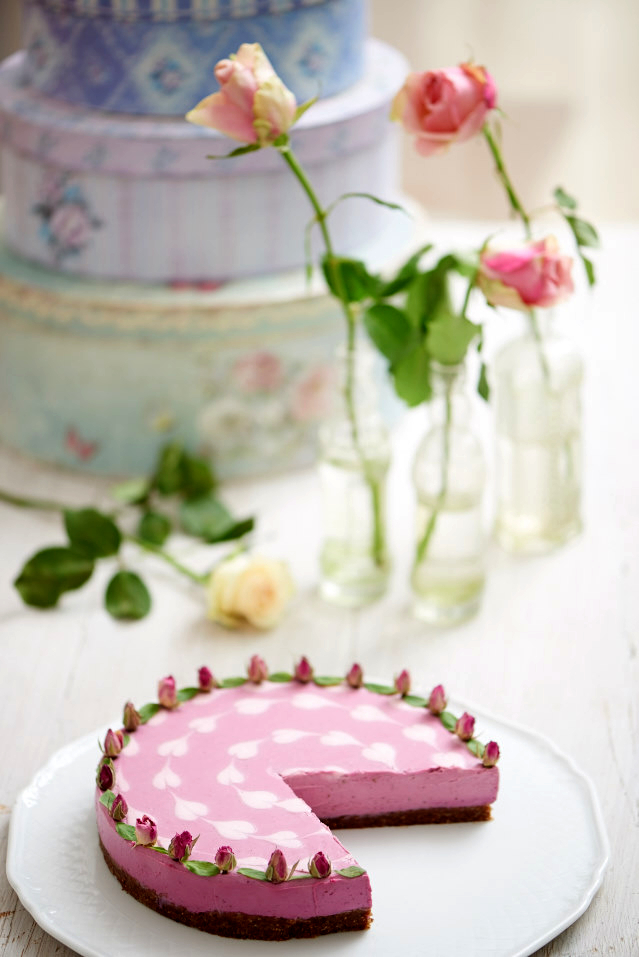 Alle CulinaryDots Torten sind vegan, roh, gluten free, dairy free, cruelty free, soy free.